During Canning Week, I canned LOTS of apples....a couple of bushels worth actually. One of the things I canned was Apple Pie Filling. I snagged the recipe from
Ott,A
. The funny thing is, I don't even like Apple Pie. It's almost un-American. I know. I love the apples, just not a fan of pie crust. So now that I have jars and jars of pie filling, what am I going to do with them?
Back in my
mom
's Pampered Chef days, I remember her making something called Apple Braid. I can't remember the recipe, but I think it used crescent rolls. Because I'm too lazy to google and I didn't have any crescent rolls, I decided to just wing it.
What you'll need:
A jar of apple pie filling
1 can of biscuits
A couple tablespoons of flour
melted butter
Preheat oven to 375. Open up the can of biscuits and work them into one big dough ball. Work in about 2 tablespoons of flour to make it easier to work with. Roll it out to a circle-ish form.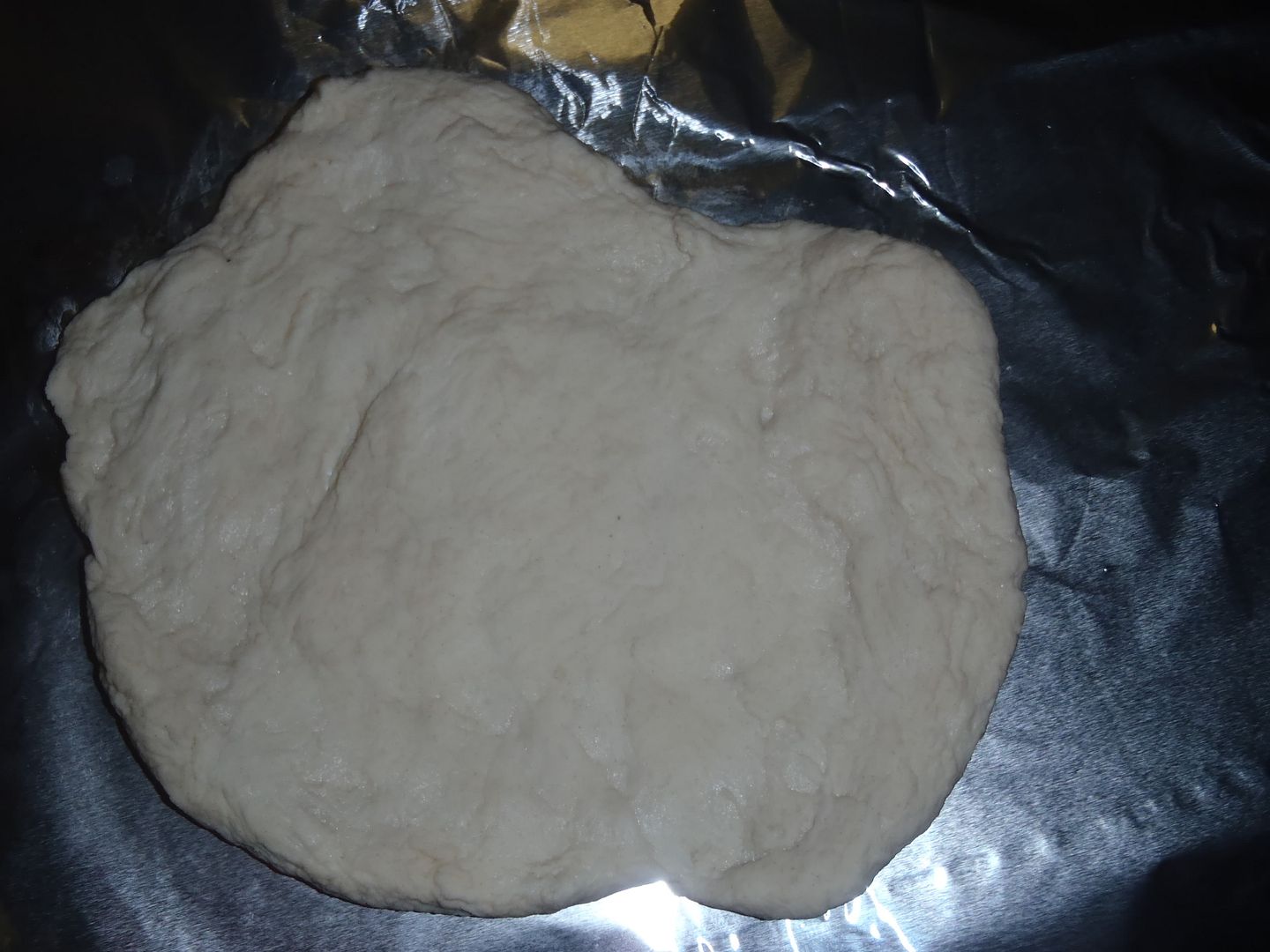 Dump the jar of pie filling in the middle and pull the edges up to the middle and press them together. It will kind of look like a football.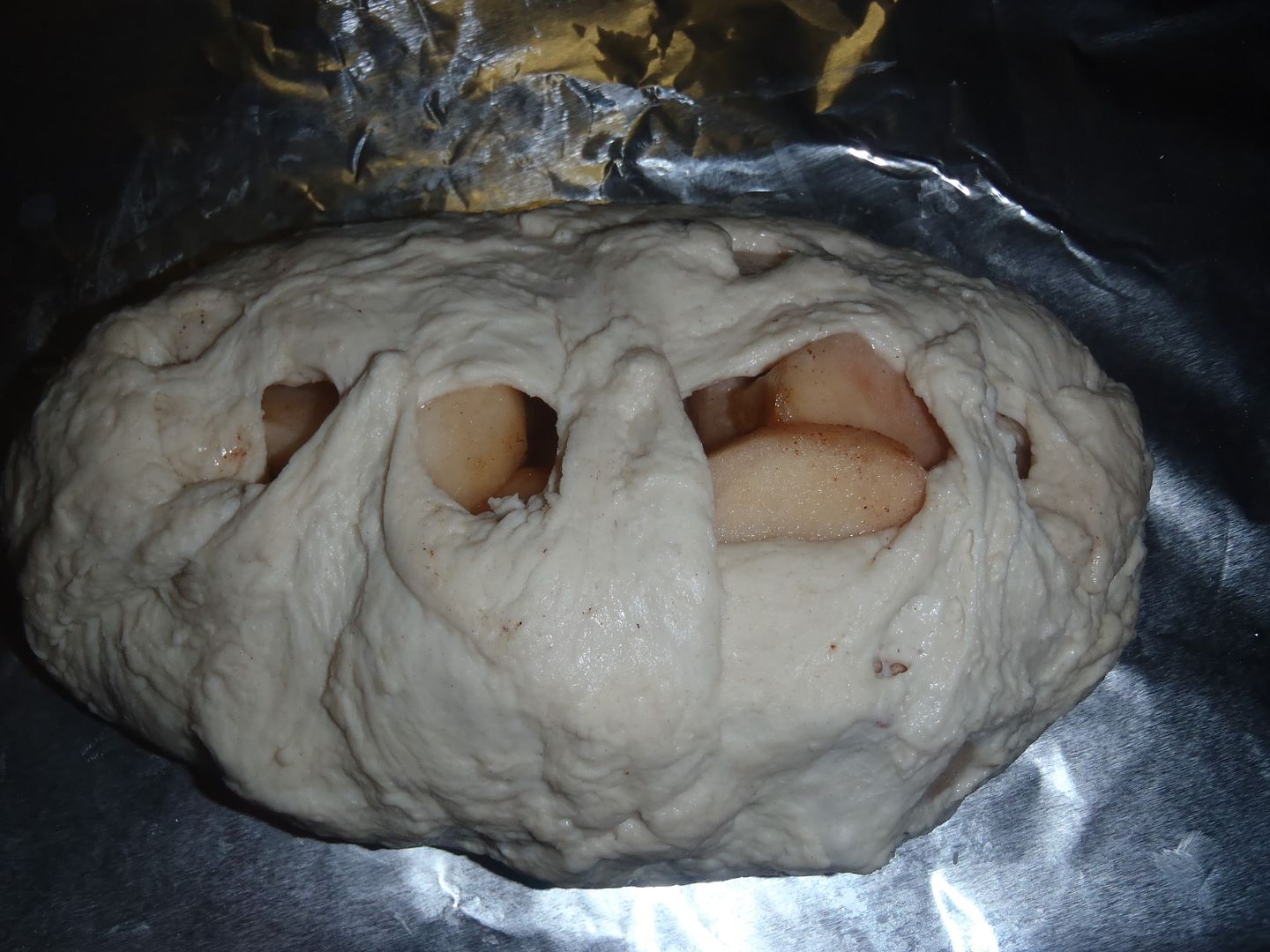 Bake for 15 minutes. Take out of oven and brush the melted butter on. Put back in oven for 3 minutes, or until golden brown all around.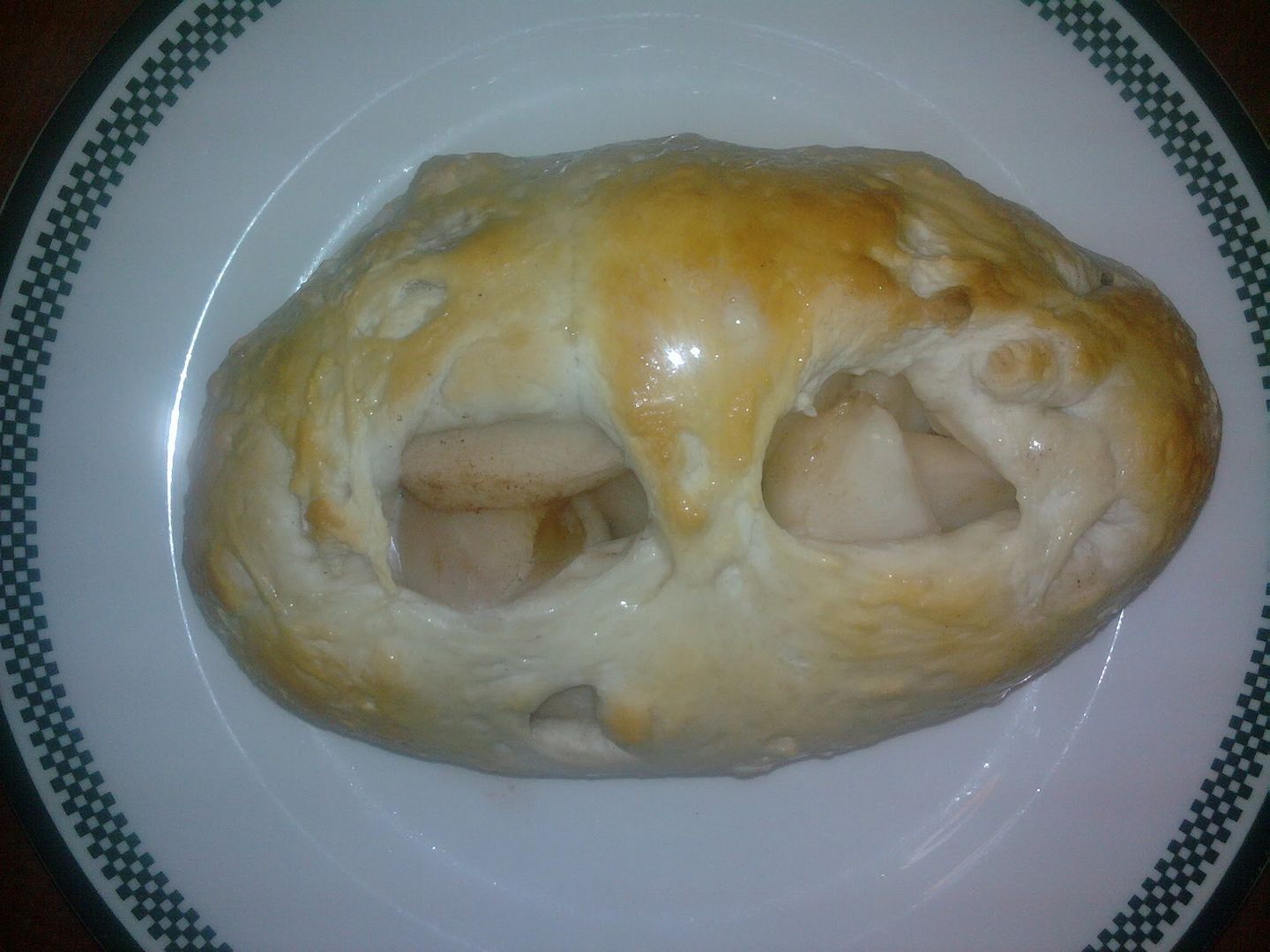 Take out and let cool, slightly, then cut into slices. Serve with ice cream or whipped cream.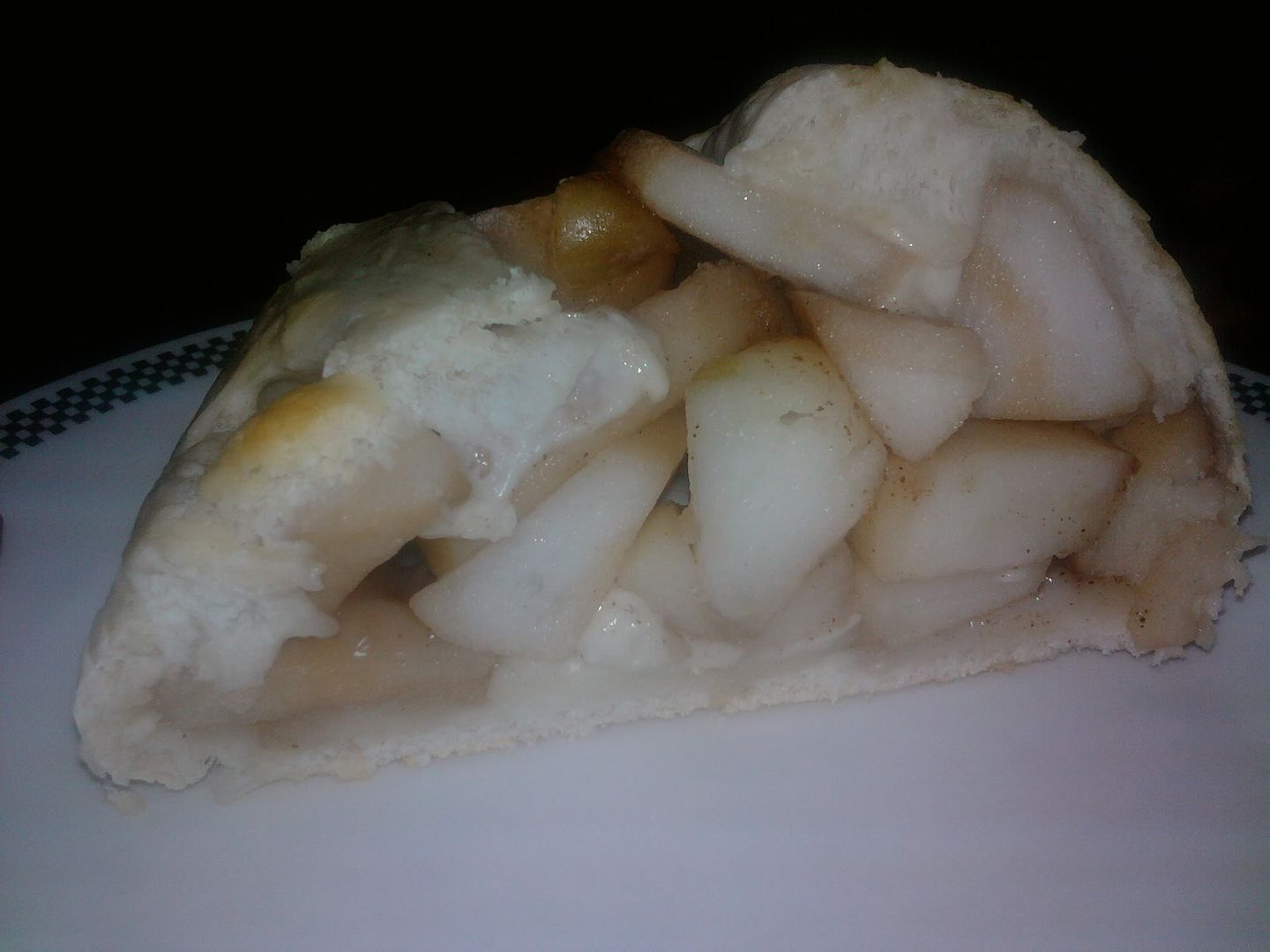 Please visit my canning buddies below. We all "Canned a Whole LOTT, Now We're Baking In Our Bistro"
Each Tuesday, we will be sharing recipes using the items we canned, so be sure to check back often! Did you participate in canning week and have a great recipe to share? Email me and we'll get you on our next list!
Have a recipe to share? Link up
here
.
This post was linked up to some of the parties shown
here
.